Help! I'm Starting Brain Paint, What Should I Expect?
Like many of you, I can be skeptical when it comes to trying new things. I like to read through reviews, compare sites or prices, and get recommendations from friends before I start. This mentality can also be true when starting a new therapy. There can be doubt about the overall effectiveness of the therapy, anxiety about the process, and confusion about how the therapy actually works.
As a Brain Paint technician my aim is to ease some of that anxiety and to help you understand the Brain Paint process a little more clearly. Due to this, I thought that it would be best to try Brain Paint and share my experience with you. As you follow along on my journey, my hope is that you'll feel encouraged to start your own.
Making Goals
When you come in for your initial assessment your clinician will start off by asking you about your goals. These goals can range from decreasing your anxiety levels to increasing your attentiveness. The main purpose of these goals is to pinpoint what is detracting most from the quality of your life. The goals will be tangible and specific to your lifestyle.
For instance, I have a difficult time falling asleep a couple of nights a week and it is currently greatly detracting from my quality of life. To make this goal more concrete I pinpointed that it takes me more than two hours to fall asleep at least two times a week. As a result, one of my current goals is to decrease the number of hours it takes to fall asleep and/or the number of times I have difficulty falling asleep during the week.
It is recommended to make four goals for therapy and while this is easy for some clients, it was quite challenging for me. If you feel the same way, your clinician can offer up a few suggestions and help you create other goals. If the two of you still find it hard to make a goal, then the program can also set goals based on the answers you give during the next part of the session.
At the beginning of each session you and your clinician will review your goals to see if any changes have occurred. If you feel like a goal is no longer a priority or has improved, then that goal can be changed.
Questions, Questions, Questions
After you have indicated your goals the clinician will then ask you a series of yes or no questions. These questions will only be asked during the initial assessment or if your clinician decides to reevaluate in the future. Don't worry about being right or wrong, these questions are just to help the program have a better idea of what you need.
Please note that for clients who are 17 and under, parents or guardians will help answer these questions.
Getting Started
After the questions are completed Brain Paint will create a program that is uniquely tailored for your needs and goals. Some session may be completed with your eyes open, others with your eyes closed, and some may require the sensors to be moved to different places on your head. Your clinician will guide you every step of the way.
Other Information
It is recommended that clients receive two sessions a week and these sessions can be provided on the same day depending on clinician availability. The aim is to start seeing improvements after the first 5-8 sessions, if you are able to come twice a week, or after 12 sessions, if you are only able to come once a week.
Conclusion
It may feel odd to have sensors placed on your head, to sit looking at a screen, and to be starting a new therapy. Personally, I found it strange at first as well and was a little unsure about the process. However, one of the fascinating things about Brain Paint is that you don't have be relaxed, you don't need to believe in it, and you don't even have to want it work. All you have to do is show up.
Click here to make an appointment or learn more about BrainPaint and the services we provide.
Hope to see you soon!
Bethany
Brain Paint Technician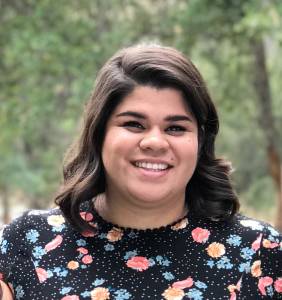 Any questions or concerns? Feel free to comment below!